Welcome to Shenzhen Guowei Cesller Technology Co., Ltd.
Shenzhen Guowei Cesller Technology Co., Ltd., founded in 1996, is a larger manufacturers of professional group phone system in China. Struggling to be the guide. Early in 1992, our company developed EC9315 Mini-PBX which causes a great stir in China. We are the early manufacturer in developing the early mainstream voice switching technology and the peripheral equipment.After several years of hard work, Guowei Cesller has continued to develop from small to large. Today we have a complete voice exchange of products with almost 20 types from 2 CO lines 8 Exts small operator,to thousands of large switching system,nearly 30 voice switching system, more than 20 supporting end products, full meet the needs of various industries voice communications solutions.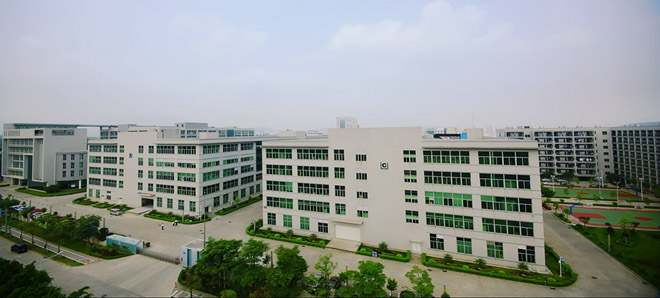 Guowei Cesller is devoted to the technology innovation to meet customer ever-changing demands, providing customers around the world innovative and customized products and services to help customers achieve sustained profitability and success. Company takes the lead in China to launch hybrid IP PBX system, created a group and IP phone platform seamless integration, whose mainstream product "WS824 Group Phone System series""WS824 Digital PABX System","NSN9000 Digital PABX System" and "Hybrid IP PBX System" is the best-selling domestic voice communications products, better able to help enterprises a lot in improving communication efficiency and reducing communications costs. With excellent quality and perfect after-sales services, our company firmly occupies about 30 percent of the market shares in domestic market of voice switching products. About 100,000 group phone systems, amounting to 5 million extension lines are sold annually. "Made in Guowei Cesller technology" has become a renowned industry of gold-lettered signboard.
"Experience long, permanent trust" is our tenet. We firmly believe that if there is no professionalism and core technology, there will be no high quality and development Guowei. Cesller is one of the few have a number of independent intellectual property rights of the company.In 1999, Our company passed ISO9001 quality management system certification,CCC certification, National industrial network access license, Shenzhen high-tech enterprise and so on many honors. Our products adopt advanced two-sided or multilayer PCB and go through rigorous testing and 24 hours of high-temperature aging. Our company not only has a comprehensive product design capability, but also comprehensive capability in the board design, hardware design, embedded software design, and computer software development.
Guowei Cesller Technonlogy has always been adhering to the "people-oriented" talent and management strategy, established the perfect introduction, training, using, incentive mechanism of talent. Our company's core management are promoted by the internal technical backbone, at the same time, our company also has a strong R&D team and professional technical support center, and set up the national professional agency service point, build a professional, personalized technical services team.
In 2002, Guowei Cesller started the globalization strategy. Our company was set up in Canada - the Canada Cesller Communications Limited, which is mainly engaged in tracking and developing the ultramodern communication technology abroad, Following the global integration of communications standard, In 2016, our company was set up a Technology R&D Center in Shenzhen Nanshan High-tech Zone. acceleration of mainstream communication technology research and development and the expansion of domestic and international high-end market.
Tomorrow, Guowei Cesller will follow the ideal of " international talent into the fundamental, attach more importance to the international market, international capital", actively meeting the challenge and going all out to create value and success for clients, creating world-renowned brand -Cesller, and turning into a world class leading enterprise.